"I CRAFT THE DESIGN FOR MY LIFE WITH CREATIVITY, PRECISION AND PURPOSE" -REBEKAH LOVE
Womens Accessories
Jewlery Design.
Charmed Feathers was my introduction to jewelry design and branding. Since 2010, I design feather earrings, body jewelry, and hair accessories for women in the New York tristate area.
As a part of branding my jewelry, I began hosting meet ups and designing workshops to facilitate at my events.
Projects
Web Design.
Since designing my first blog and website 8 years ago, I've enjoyed web design. On Myspace, I was enthralled with coding, even though the majority of my websites are made up of pre-made layouts.
Digital Collage
Graphic Design.
An ode to my scrapbooking days. It all started when I was on time-out and sat in my sister Delilah's room watching her cut out photos from magazines. She glued them to her wall transforming her room into a ceiling to floor wallpaper montage of black women.
Later, I began to cut out photos and magazine clippings to create scrapbooks. I frequently visited Joanns and Michaels for paper and stickers to collage special moments of my life.
Today, I use digital collaging with the same premise in mind. I do not own the individual images and graphics that I collect to create my digital art.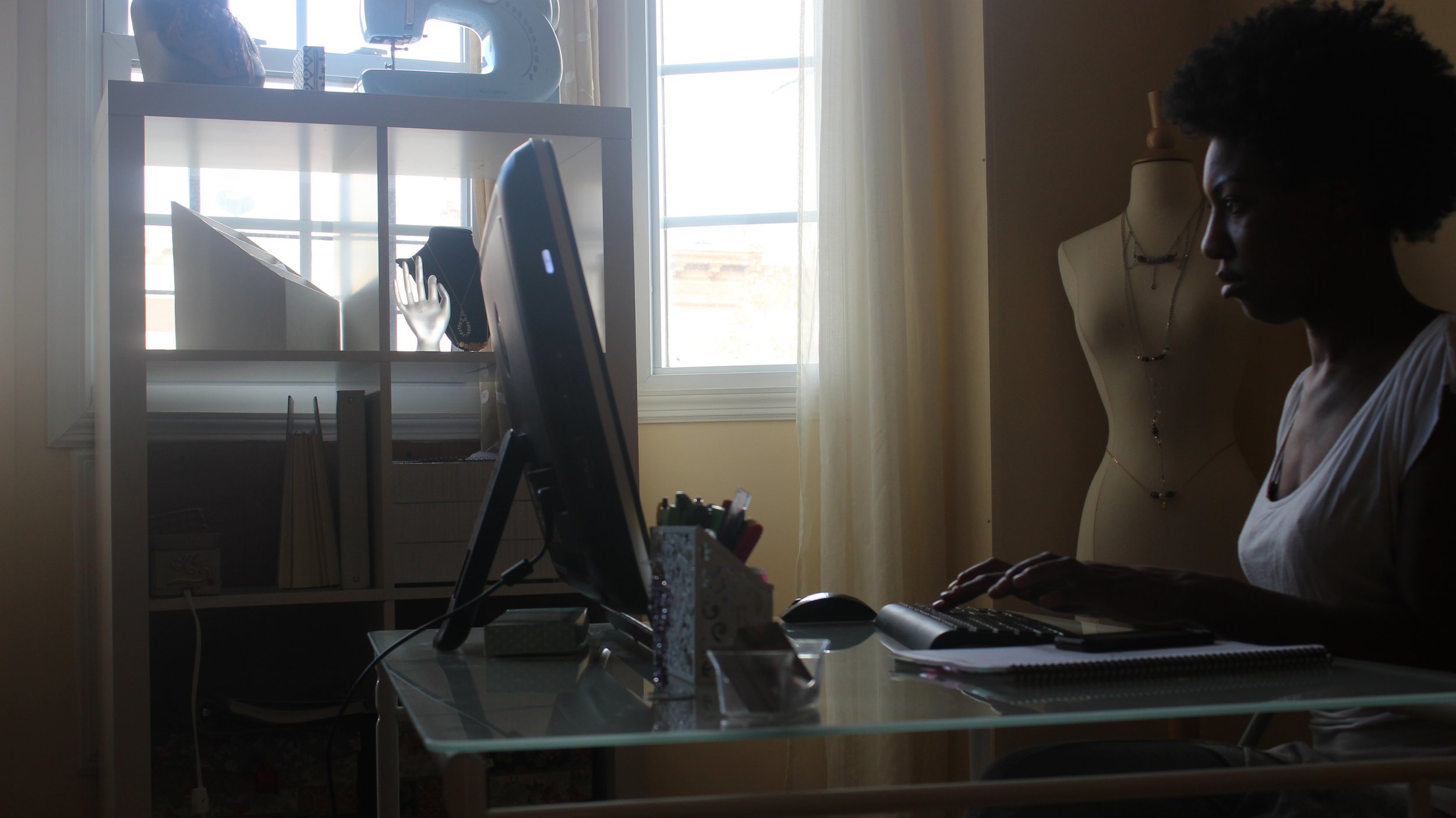 Activites
Workshop Design.
I always wanted to teach, but I later understood that I didn't want to exclusively teach in higher education. I moved away from traditional teaching environments like the classroom. I see the classroom as a limitless environment to inspire and plant positive seeds. However, I also recognize the limiting interaction, learning styles, and an inorganic way to exchange information due the classroom's constraints. Because of these reasons I find joy in supplementing my passion for teaching by designing activities and exercising to facilitate at events.